If you work in Lake Tahoe you
should be able to live in Lake Tahoe.
Community revitalization is needed for prosperity. One way to do this is to redevelop old, blighted buildings into something useful like local, workforce housing. This hits our triple bottom line goals of community, economic and environmental improvements.
Community improvement happens because old motels currently being used for long-term housing are not safe nor appropriate for that use.
Economic improvement will occur because local residents have a healthier place to live in town, close to shopping, jobs and restaurants.
Environmental improvement occurs when revitalizing these properties to reduce runoff and road congestion – key contributors to the loss of Lake Tahoe's clarity.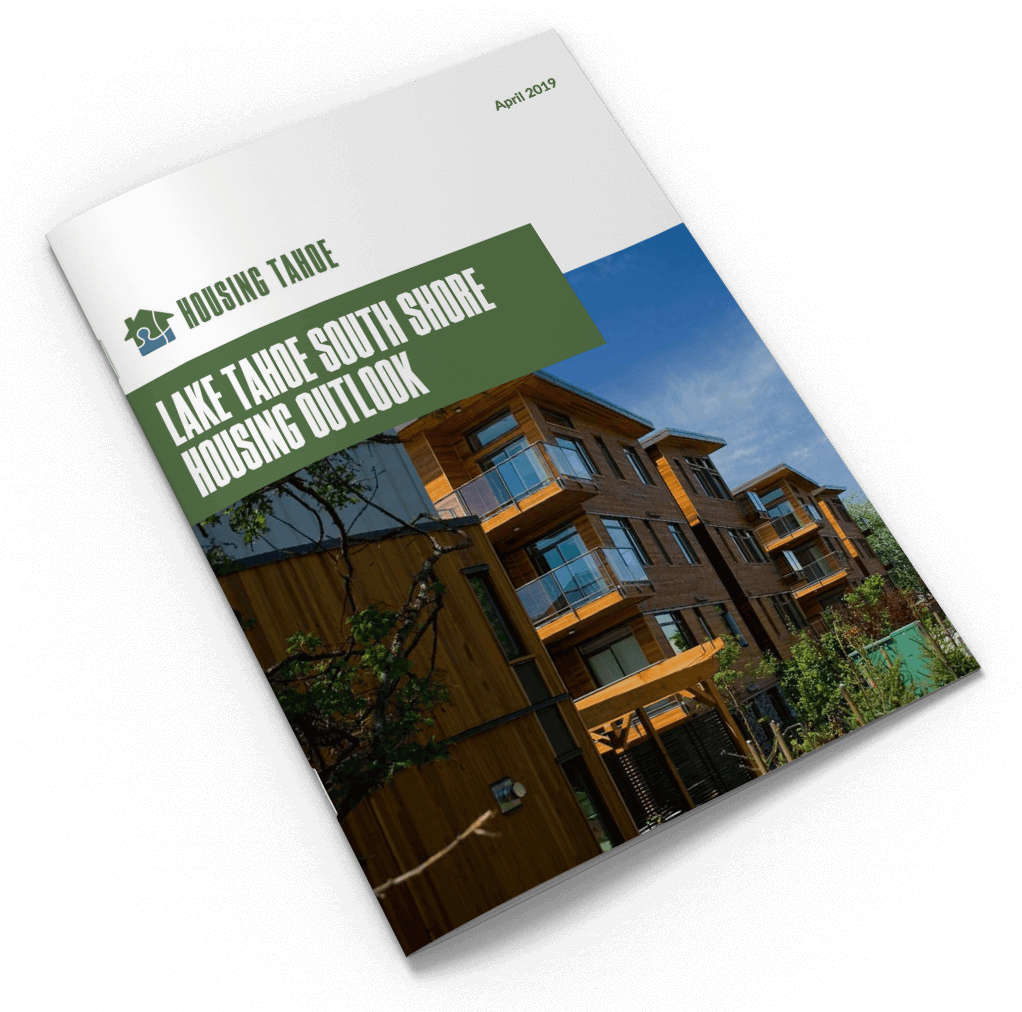 We kicked off the Housing Tahoe Partnership in April 2018, with the goal of "if you have a job here locally, you should be able to live here locally." Over 100 local community residents are participating in this Partnership to help add more local housing options. Partner workgroups include Policy, Finance, Development and Community Outreach. If you are interested in working on this critical issue and helping one of these workgroups, please get in touch with us!
As part of the Housing Tahoe Partnership, the Tahoe Prosperity Center is also facilitating a South Shore Housing Needs and Opportunities Assessment and Action Plan process and recently completed the first phase – the assessment.
PROJECT KICKOFF
Coordinate with the City of South Lake Tahoe, Douglas County (NV), El Dorado County (CA), CA Tahoe Conservancy, Tahoe Transportation District, Tahoe Regional Planning Agency and El Dorado Community Foundation to jointly fund a South Shore Regional Housing Opportunity Assessment and Action Plan by June 2019. Tahoe Prosperity Center can facilitate the agreements between agencies and manage the Request for Proposal (RFP) and contracts if needed.
Hire a consulting team to complete the Assessment and Action Plan. (Issue an RFP if needed).
LAUNCH ACTION PLAN
Launch Housing Opportunity Assessment and Action Plan.
COMPLETE ACTION PLAN
Coordinate with selected consultant to complete the Assessment and Action Plan by December 2019.
Housing Reports and Resources
South Shore Housing Needs Report - Summary Only
South Shore Housing Needs Report (no appendices)
South Shore Housing Needs Full Report
Please select listing to show.